Of the things we think, say or do;
1) Is it the Truth?
2) Is it Fair to all concerned?
3) Will it build Goodwill and Better Friendhips?
4) Will it be Beneficial to all concerned?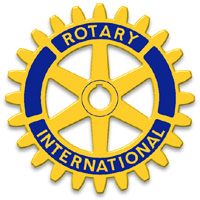 About Rotary
Rotary's main objective is service — in the community, in the workplace, and around the globe. The 1.2 million Rotarians who make up more than 34,000 Rotary clubs in nearly every country in the world share a dedication to the ideal of Service Above Self.
Rotary clubs are open to people of all cultures and ethnicities and are not affiliated with any political or religious organizations.
In Rotary, you'll find members volunteering in communities at home and abroad to support education and job training, provide clean water, combat hunger, improve health and sanitation, eradicate polio and supporting new generations on a global scale.
Explore this website and find out more about what the Rotary Club of Canberra Burley Griffin is doing in our community.
To find out more about Rotary International and the network of dedicated Rotarians operating on a global scale, View the ROTARY BASICS pdf.